Lasting Memories from Blessed Grove Keepsakes
Welcome to the Backyard Fun Giveaway Hop!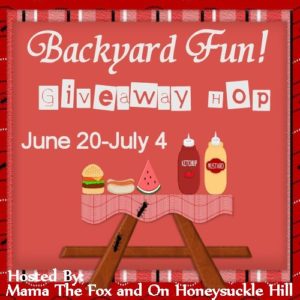 This month MamatheFox and On Honeysuckle Hill are happy to provide you with another super fun giveaway hop. At each stop in this giveaway hop you will find prizes galore and most with daily entries. Be sure to bookmark this page so you can come back and enter them all again another day to increase you chances of winning. Be sure to visit MamatheFox and enter the Grand Prize giveaway for a basket of pasta and sauces from The Blonde Italian, mustard from The Mustard Man and a Total Tomato Set from Kuhn Rikon.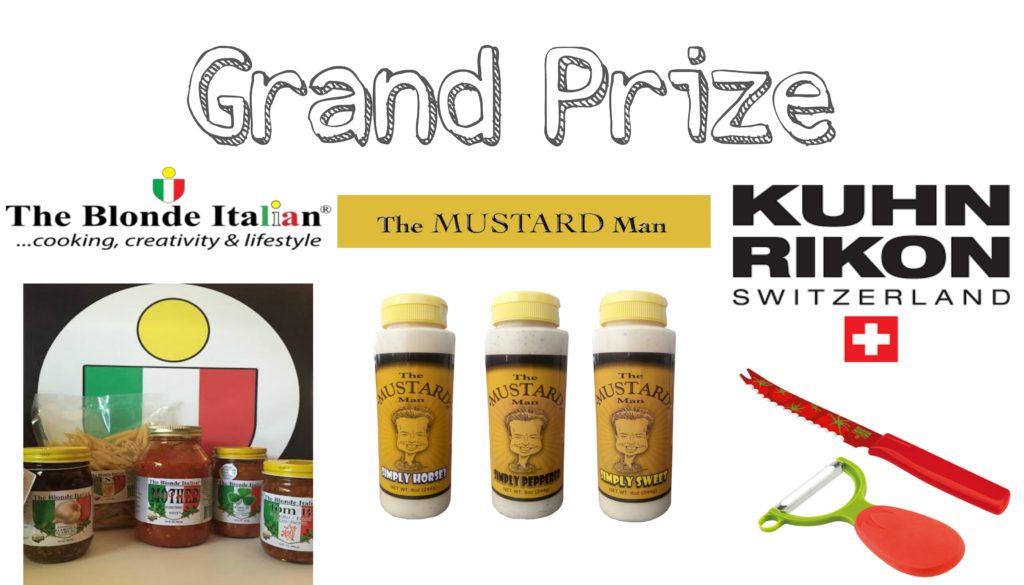 I received this item at no cost to facilitate my review. All opinions are my own.
This whole mom thing is a lot. It's a lot of days, it's a lot of love, it's a lot of tears, it's a lot of firsts, and it's a lot of lasts. From their first cry to their first smile, the first time they roll to their first steps, their first latch to the last time they want to nurse, there are so many moments that are both incredible and joyous, but also so many moments that are bittersweet and hard to hold on to. Of course you'll take pictures and videos, create a photostream so family far away can follow baby's development, but these are all moments in time. Snapshots of an instant as it passes by. As moms, we celebrate the milestones all while knowing full well that it's something that will never come again for the first (or the last) time. Sad as that may be, it's just part of raising babies! Have you ever considered creating a tangible memory? Something from your journey through motherhood that you can hold onto? You might be surprised to learn that it's absolutely possible to have a piece of the earliest days of motherhood to carry with you always. Monique of Blessed Grove Keepsakes does just that! Based out of Edmonton, Alberta, Monique has been making keepsake jewelry for years, giving mom something tangible to carry a moment of their motherhood journey with them every day. 
When Monique contacted me, I knew very little about wearable keepsakes. I'd heard a little about breastmilk jewelry from a friend and thought it sounded really neat, but the entire process baffled me. How does it work? How do you transport breastmilk across the country? Can you even ship that? How can it possibly become wearable? Doesn't it go bad in transit? Needless to say, Monique answered all my questions about the process and next thing I knew, I was shipping breastmilk to Edmonton.
Let me explain what it is that Monique of Blessed Grove Keepsakes does! Monique started making wearable keepsakes after becoming a doula. The birth experience itself is intense. It's hard, it's emotional, it's gruelling, it's intimate, but it's just a moment in time. Perhaps the most emotional and the hardest moment of one's life, but still a moment. Monique wanted to help families preserve this incredible moment with a wearable keepsake. How she does that is a neat little process whereby the inclusion you wish to have preserved is processed into a resin and then formed into the shape of your choosing (a pearl, for example) or set into the piece you've chosen (a ring or pendant).
What kind of inclusions can you send to Monique to have turned into a wearable keepsake? So many things! I opted to send breastmilk for two reasons. First, I am fortunate enough to have a steady supply and was able to spare some for a keepsake. Second, breastfeeding is such a big part of my life in the early years with both The Heir and Petit Prince that a way to commemorate that stage in mine and my children's' lives was really appealing to me. Breastmilk jewelry might be the most obvious inclusion for a wearable keepsake, but there's so many more things you can use. You can also have wearable keepsakes made from the placenta, the umbilical cord stump, or a clipping of baby's hair. Monique can also work with cremains to create a tangible keepsake to commemorate a loss.
There are a variety of wearable keepsakes to choose from. You can make a pearl, rings with different setting shapes, Pandora style charms, pendants, lockets, key chains, and more! There's sure to be something at Blessed Grove Keepsakes' shop that catches your eye!
For most breastmilk keepsakes, one ounce of breastmilk is enough to send. Monique asked me to send it double bagged in breastmilk storage bags, then in a ziploc freezer bag, and placed in a padded envelope. I chose to have a 10mm breastmilk pearl made, and opted for some gold sparkle to be added to it. There are many sparkle and tinting options available, so if you have a particular colour in mind, Monique can do it! Once she received my breastmilk it took about ten weeks for me to receive my breastmilk pearl pendant in the mail.
What do I think of it? I love it! It's beautiful! Unless someone asked me what it was, no one would ever suspect that it was made of breastmilk. In a way, it's my own little commemoration of a pretty big part of my life right now. I know that breastfeeding won't always be a big part of my life, but with my Blessed Grove Keepsake breastmilk pearl, I'll always be able to wear something that reminds me of what an important part of mine and my children's lives it was! And it's also just really pretty and sparkly, and I like pretty and sparkly things.
If you're interested in having a wearable keepsake made to commemorate your journey through motherhood, you can talk to Monique at Blessed Grove Keepsakes and see what special piece she can make for you! How would you like a chance to WIN a $50 CAD credit towards a wearable keepsake from Blessed Grove Keepsakes? One lucky reader has the chance to win just that! Just scroll down to the giveaway and get your entries in for a chance to win. This giveaway is open to Canadian & US residents, 18+, and closes on July 4th, 2016. Sponsor is responsible for prize fulfillment. Don't forget to follow the giveaway "hop" and enter the other awesome giveaways linked up below!
MamatheFox, On Honeysuckle Hill and all participating blogs are not held responsible for sponsors who fail to fulfill their prize obligations.